București, 24 martie 2020
Concursul Internațional George Enescu 2020 își prelungește termenul de înscriere a candidaților
Pregătirile continuă, de la distanță
Concursul Internațional George Enescu își prelungește termenul pentru înscrierea candidaților până la 1 mai 2020, în condițiile crizei generate la nivel mondial de pandemia COVID-19 și în speranța că în septembrie 2020, când este programat, situația va fi suficient de stabilă, atât în România, cât și în lume, încât să permită organizarea competiției.
Organizatorii Concursului Internațional George Enescu continuă să lucreze la pregătirea competiției din această toamnă, dar urmăresc cu atenție atât evoluția situației de criză existente la nivel mondial, cât și efectele măsurilor implementate pe plan național și internațional pentru gestionarea COVID-19. În funcție de evoluția situației, organizatorii vor stabili dacă sunt necesare modificări operative legate de gestionarea evenimentului. În caz de forță majoră, organizatorii vor returna integral taxa de înscriere tuturor celor înscriși (inclusiv celor care nu au trecut de etapa de preselecție).
"Înțelegem cât este de complicată și de dificilă situația cu care ne confruntăm atât în România, cât și în lume, dar vrem să transmitem un mesaj de încurajare atât artiștilor, cât și publicului larg. Nu putem să ne oprim din a face ceea ce ne place, ceea ce ne reprezintă, ci trebuie să găsim alternativele pentru a continua să fim cine suntem chiar și în condițiile în care luptăm cu o pandemie. Așadar, invităm artiștii din întreaga lume să se înscrie la Concursul Enescu. Dacă va fi vreun risc în toamnă, vom returna taxele de înscriere. Dar dacă lucrurile se așază, participarea la Concurs rămâne o oportunitate extraordinară, care nu trebuie ratată. Laureații Concursului Enescu beneficiază de premii în bani, masterclass-uri și promovare internațională. Câștigarea locului I la Concursul Enescu 2020 este biletul de acces pe scena Festivalului Internațional George Enescu, la ediția din 2021 și nu numai", a declarat presei Mihai Constantinescu, directorul executiv al ARTEXIM.
Concursul George Enescu funcționează ca o platformă internațională de lansare pentru viitorii muzicieni de marcă ai lumii și de promovare a compozițiilor marelui muzician român în rândul noii generații de artiști din toată lumea, fiind astfel o completare firească a Festivalului George Enescu, cel mai important eveniment cultural internațional organizat în România. Ediția din acest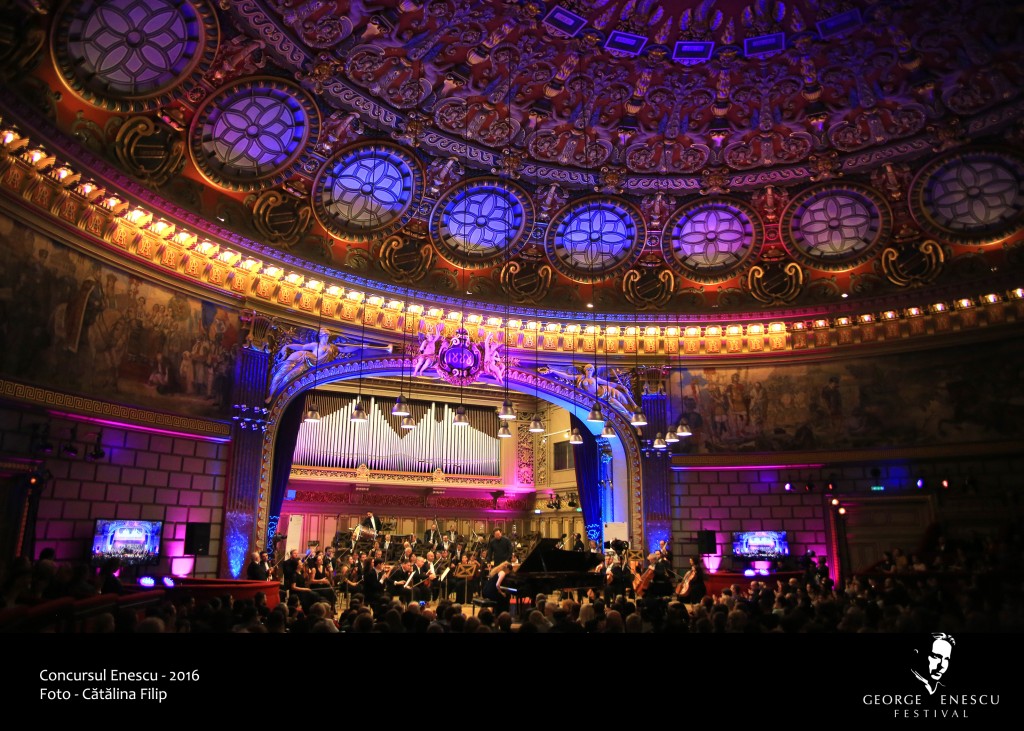 an este programată să aibă loc între 29 august și 20 septembrie 2020. Concursul are patru secțiuni – vioară, violoncel, pian și compoziție – și este cel mai important concurs de muzică clasică organizat de România, cu respectarea standardelor internaționale. Ediția din acest an are programate 19 concerte și recitaluri deschise publicului larg.
Bucharest, March 24, 2020
George Enescu 2020 International Competition Extends Application Deadline
Preparations Continue From a Distance
The George Enescu International Competition extends its application submission deadline until May 1, 2020, due to the ongoing crisis caused by COVID-19 pandemic worldwide, holding on to the hope that in September 2020, when scheduled, the situation will be sufficiently stable, both internationally and in Romania, to allow the competition to unfold.
George Enescu International Competition organizers are currently going ahead with planning for the September Competition, but they are closely monitoring both the global crisis as it develops and the effects of the emergency measures implemented at national and international levels for COVID-19 mitigation. Depending on how the situation evolves, the organizers will determine whether further operational changes are required. In the event of force majeure, the organizers will fully refund registered participants for application fees paid (including those who have not passed the pre-selection stage).
 "We understand the challenging and complex situation we confront today globally, but we want to convey a message of encouragement to artists and the general public as well. We cannot stop doing what we like, what represents us. We must find alternative ways to continue being who we are even when are faced with a pandemic. Therefore, we invite musicians from all over the world to register for the Enescu Competition. Should any risk persist by fall, we fully refund the registered competitors. But if things go well, participating in the Competition remains an extraordinary opportunity, which should not be missed. The winners of the Enescu Competition benefit from prizes in money, master classes, and international promotion. Winning the first place at the Enescu 2020 Competition is the ticket to the 2021 George Enescu International Festival and beyond," Mihai Constantinescu, Executive Director of ARTEXIM, told the press.
George Enescu Competition is an international platform for launching the future world-class musicians and for promoting the compositions of the great Romanian composer to the new generation of artists. It is thus a natural extension of the George Enescu Festival, the most important cultural event organized in Romania. The 2020 Edition is scheduled to take place between August 29 and September 20, 2020. The Competition has four sections – violin, cello, piano, and composition – and is the most important classical music competition organized in Romania, in compliance with international standards. This year's Program includes 19 concerts and recitals open to the general public.
sursa: comunicate de presa